UGLYBoNES – Chicago, Illinois, USA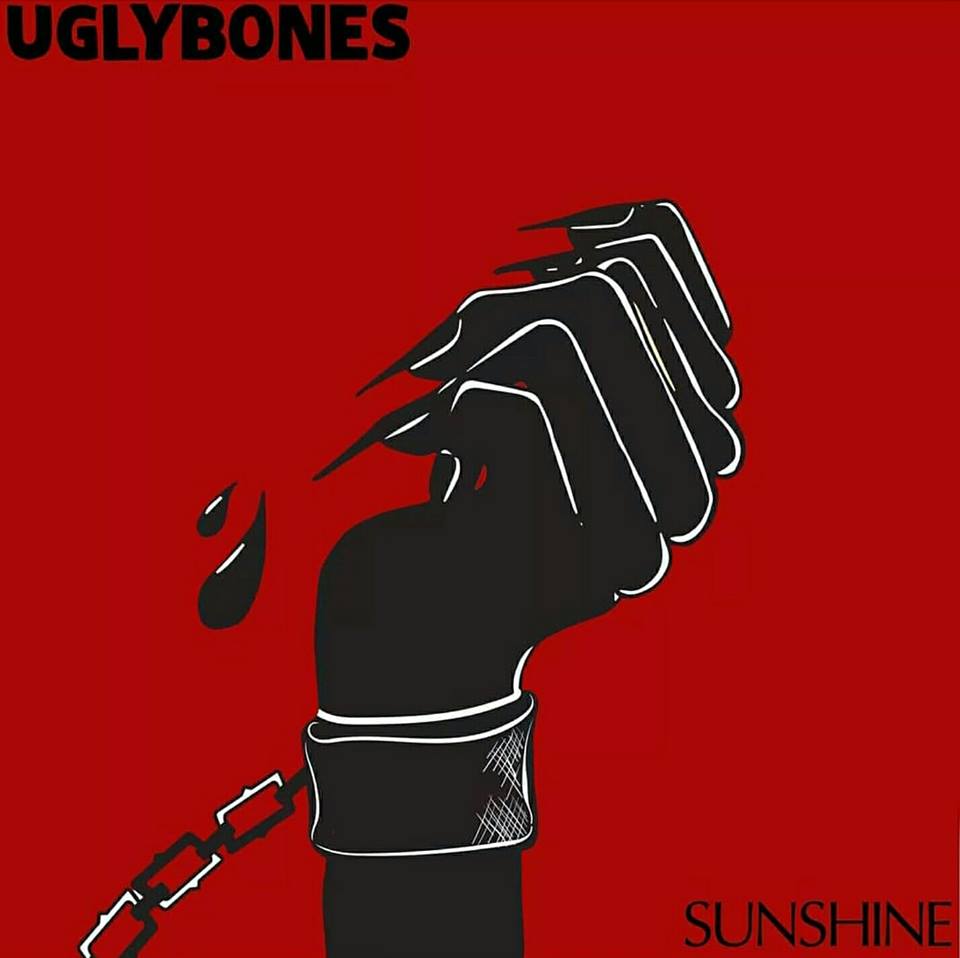 UGLYBoNES are a band that if you've spent any time on the Punk-Rock orientated side of either Facebook or bandcamp or perhaps even found yourself in Chicago and its suburbs over the past few years, you may well have heard of.
The band have been quiet since the excellent Growing Concerns in 2016 so with the release of the nine-track Sunshine showing the veterans to be well and truly committed to a form of Hardcore taking cues from both coasts of the US, from the crunching Hardcore of NYC ala Sick Of It All and the like, to the fast rhythmic charge of Poison Idea and a whole host of other acts either side of Illinois.
On Growing Concerns, the band had their token nod towards Powerviolence and even began to play with both Stoner Rock and Post-Hardcore so just before pressing play, you do indeed wonder in what way are the UGLYBoNES about to perforate and irreparably damage your eardrums.
The answer it seems lies with 'Animal' and its Sick Of It All on steroids sound warped by both latter-day Black Flag and Poison Idea. The groove is to be had here and despite the band's rage normally being accompanied by relentless pace, 'Animal' manages to release such alternatively but just as well.
The 1:02 'Disguise' carries the dirge and onset heaviness of the previous but in true fashion of the band plays it faster than you can scream the old-core maxim and by that time the riff-heavy 'Weak Willed' has annexed your ear cavity. You should undoubtedly check out a band by the name of Black God if this album is pleasing you thus far.
'Bottom Feeder' opens with such filthily-toned classic Hardcore bass that before you start having a good old stomp at the riffs and lose control to the super-speed refrain between said riffs and then completely lose your understanding of reality to the chaotic last part of the song – you should clean your ears out. And then do it again due to what I just described. It's a messy business Hardcore Punk.
'Headcase' continues to develop the more riff-heavy Punk-sound UGLYBoNES have indeed always had just in reserve quantities. –  'Are these days on end unending, has the week run out its course, can I lay my head down softly? Life is crushing me with force'.
'Lazy' was a track on Growing Concerns that really broke the UGLYBoNES mould. It showed a Post-Hardcore structure unexpected of the band but still welcome. Listen to 'Headcase' and particularly 'Pliers' and tell me this isn't something that has added so much more depth to the sound of Sunshine.
'Egotistic' is very much also on this line. UGLYBoNES are becoming more and more musically proficient and it is safe to say as each release (even those they took off bandcamp *points finger*) is itself indicative of a comfortable but by no means complacent band.
'Leisure' heads straight back to the stomping groove of east-coast Hardcore as a precursor to a Black Flag-esque rhythm played a hell of a lot more up-tempo, showing the band to be as adept and chuggy-chuggy as they are fasty-fasty. Said professional terms are henceforth copyrighted.
Sunshine ends with a classic Hardcore Punk intro that has you convulsing to its groove as it develops into an addictive rhythm through the verses. 'Rope' is simple, effective, fast, riff-heavy and groove-laden and much like the album on which it ends, epitomises modern Hardcore.
UGLYBoNES set out to pour their rage and distaste into an unstoppable album and have managed it compressed into nine high-energy tracks which are out now via both the band and Don't Panic Records & Distro.
Updates:
Music:
Don't Panic Records & Distro:
Musically Fresh on Growing Concerns