Those Fucking Snowflakes – Blackpool, England, United Kingdom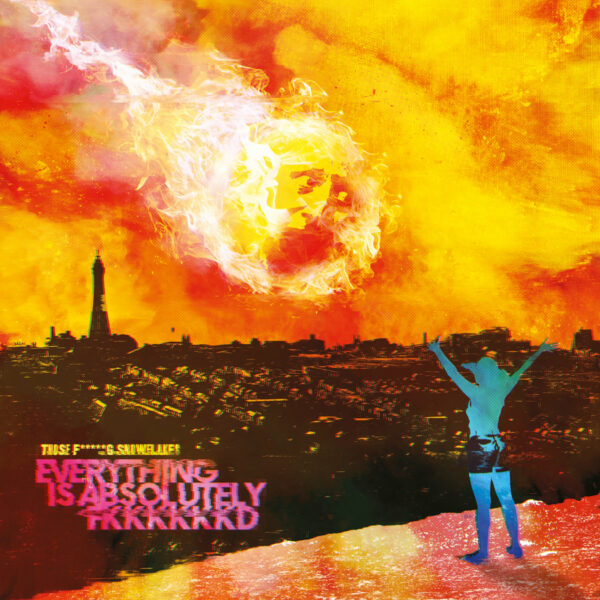 "Those Fucking Snowflakes and Everything Is Absolutely Fkkkkkkd" is an eyecatching title for a band and their debut. These very words, considering the rhetoric and terminology used, could actually be interpreted to be quite problematic and regressive. Thankfully, this really isn't the case, for Those Fucking Snowflakes from sunny Blackpool use the term for nothing but irony. The three-piece stand defiantly on the progressive offensive against what they deem to be wrong. However, it would be a disservice to simply label their mantra and collective stylistic as "Punk" and move on.
It is far more complex, discordant and intricate than that and Louder Than War Records have allowed me an early look. Shall we?
The harder, more Hardcore rooted end of Post-Hardcore simultaneously infusing the Jazz influence that Fugazi laced the early genre with. The dual vocals of the very band also the intensity of Rites Of Spring. The enveloping gloom of Post-Punk lingering as a ubiquitous precursor and the brooding echoing rage of Grunge. The latter timeline Post-Hardcore of Refused. 'Uncooperative Crusties' encompasses them all. Track one is intense from its very birth. Despite their playful, lumbering and layered approach into the cycling first verse, the band command attention. TFSs take Fugazi's blueprint and strap on a lead-weight of societal disdain.
It is fair to say that contemporary Post-Punk music is in stark contrast to its former self. It's brooding gloom and warped melody are still very much alive but the modern variant infuses a sizable influence from the latter half of its name. Track two, 'Due Some Terrible End', is very much indicative of such. The band embody a layered, almost ethereal melody with increased vocal intensity as they perpetually hang over the edge of combustion. Track two sees through into a sad truth regarding the confidence of hatred. The band cycle in perpetual motion through this heavy-set Post-Punk before segueing to a Post-Hardcore breakdown very befitting of the tracks catharsis. The prefix of "Post" is inextricably linked to the words "Punk" and "Hardcore" and Those Fucking Snowflakes effortlessly connect the genealogical dots.
'White Isn't Right' is a discordant mass of Hardcore Punk cut with its latter-evolved self. TFSs again, via keen veracity further display their learned-musicianship. The band match the raw chaos of the early genre with the latter spasmodic, technical and refined rage into an exhausting tirade of anger. I shouldn't have to tell you what it is affixed to.
The band's topical commentary continues with 'By The Power Of Barnard Castle'. Earlier Hot Water Music fans will find something here. The Blackpool three maintain the eerie, discordant yet melodic sound of the release thus far but push forth in their most driven yet. Track four recounts a most notorious trip, around the greater theme of the COVID-19-era Tories in a woeful and wonderful sardonic manner. We must know our place! It is here that the band are at their best and must be commended on their track-arrangement. At any point, TFSs could easily segue into further violent Post-Hardcore Punk but instead push the seminal genre's influence into another area of its vast and varied sound-dom.
Those Fucking Snowflakes homework reaps its sewed seeds once more. The band's multi-faceted sound is heavy-set generally but it is the Grunge-disdain and Post-Punk flanked introduction of  'Caudrilla Can Fuck Right Off' and its placement on this debut that substantiates it. To be succinct, the band are giving a masterful stylistic lesson in sonic-biology. The penultimate blast is the cathartic shit-kicking existential crisis of our profit-ruled time. That, and the determination to change it. After an intermittent whirling, almost siren-like lead, the band burst into an latter-day Fugazi-Punk-Rock before a gargantuanly-sized Refused-esque release of no return.
'Mendacious Meddling Milkshake Recipient' closes in the best way this release could have. Those Fucking Snowflakes are intense and enthralling across the board. There is little room for criticism and the one that could be conjured is dispelled by this magnificent maelstrom. 'Mendacious Meddling Milkshake Recipient' injects the fast-paced motion of track four in a complete overhaul. The band ply their technical proficiency into an energetic blur, supercharging their Hot Water Music-style Punk in an ode to the very straightforward pace Punk is known for. However, only via the context within which Those Fucking Snowflakes exist. This final foray boasts some of the best guitar work and layered complexity of the release to accompany the stellar vocal interplay seen throughout.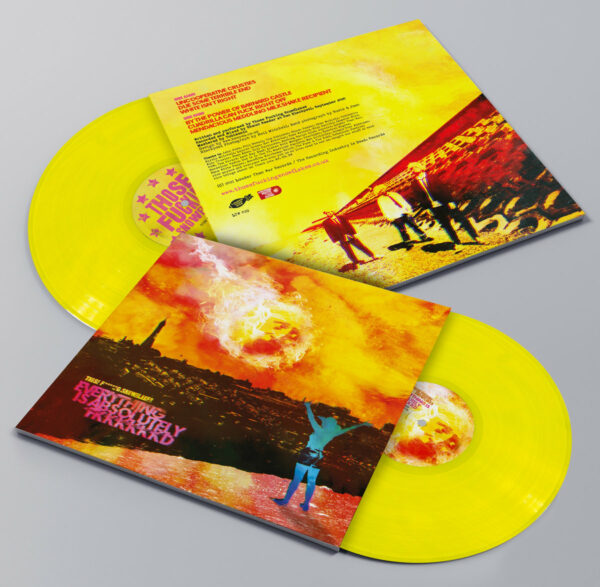 Between 2:01 and 2:26 the volatile rage of both this final track, the band and the debut as a whole accumulates. Six then breaks from it's now irreparably damaged confines. Those Fucking Snowflakes pour their disdain into one final chaotic and powerful blast to close what could well be one the most intense releases of the year.
Those Fucking Snowflakes and Everything Is Absolutely Fkkkkkkd releases on the 22/02/21. Louder Than War Records are handling the EP and you can find the pre-order – Here – and find all other info below.
Updates:
Music:
Louder Than War Records: