The Cryptics – Dover, New Hampshire, USA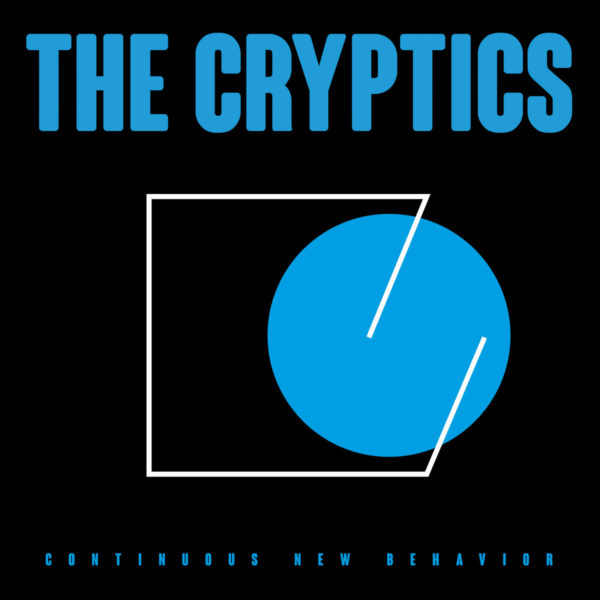 With the planet going the way it is, Punk-Rock music, though never leaving per se, has found new relevance. Enter The Cryptics and Continuous New Behavior. Pine Hill Records have decided to usher in the return of The Cryptics after the four-year gap since Make Me Digital which you can find – Here.
The New Hampshire four-piece have stuck to the formula with Continuous New Behavior. The band are known for longer albums of majoritively-fast Punk songs usually cutting out either side of two minutes yet also and occasionally extending beyond five. This 2020 effort attests to this, clocking fourteen tracks, with only three considerably above two minutes. Shall we?
If Pennywise's About Time was and or is your jam, then 'Time To Kill Time' yields the riffs. – 'There's one time and one chance, that life will pass you by One time – yes one time'. While we are uttering big names, 'Stay Everything' brings Bad Religion's The Grey Race in via little contemporary ferocity. The Cryptics are wearing the influences on their sleeves and two tracks in, you can't fault it.
'Face The Day' is the determined gang chanting '90s Punk song fighting the lingering tendency of depression on the human mind. Find it and its satisfying chord progressions in one of the EN house playlists – Here. The lower mid-paced Pennywise-esque riffs crash into 'White Woman', a track clever but sad nonetheless concerning the subjugation exercised by the patriarchy. 'Night Time Freaks' flows along unremarkably at first but grows with each passing note. 'Same Movie, Different Girl on the other hand, playfully yields another observational scenario. Complacency is the enemy I'm told.
The Cryptics live-up to their name. Lyrically they are equally as easy to decipher as they aren't. 'Secret Laboratory' very much showcases this lyrical confidence. The band paint quite the terrifying picture. Is it futuristic or perhaps closer to home? I'll leave it with you.
'Flat World' teases a slow ebb. The Cryptics disregard their faster Punk in favour of a lumbering intro with a tone somewhere emotively towards Post-Punk. Casting their Skate Punk aside, this in-release departure allows the four-piece to avoid the scripted fall into the precarious repetition that longer Punk releases often and uncontrollably circle-pit towards. Continuity is still key though, is it not? 'The Pessimist' can be found – Here in another house playlist and is your reminder of the faster times prior to 'Flat World'.
'Mystery Line' is true to its moniker. The Cryptics have managed to crash through the album, teasing you with in-house variety and an offshoot that could have been left at that. "Could have" but ultimately was not. 'Mystery Line' shows very little glimpses of the same band. The Cryptics embody an almost Dead Kennedys-esque Post-Punk gloom and to be honest, its likely one of their best. It's also at this stage in the record the influence of the DK's on the band as a whole and especially on vocalist Tino Valpa becomes all the more obvious.
'Recollection and Remembrance' glides by. Lyrically it overshoots its own musical accompaniment and then ends. There's nothing overtly undesirable, it just is what it is. The all-important 'Continuous New Behaviour' shamelessly embodies itself as the band flirt increasingly with the progressive Post-Punk twist on their archetypal '90s Punk.
The Cryptics are adept at entering a room purposefully and then exiting just as promptly as they came in. 'Department Store Job' twists your ears back to the Skate Punk position in a choppy, snotty yet relatably look at a very real feeling. Find it in our playlist of working week songs – Here.
The gloom-ridden, mist-enveloped Post-Punk ebb sets the scene for 'Leads To Betrayal.' Jagged, razor-sharp, crunching riffs are intrinsic to The Cryptics. It is in this final, slightly warped contrastingly progressive ebb that you realise how much the band's homework clearly stretches outside of the box.
This is a record for fans of seminal fast US Punk-Rock and yet, deviates just enough to plant the seeds of a good old ponder unto what they will do next. Continuous New Behavior is an interesting listen and one I implore you to sample.
Out now digitally and physically via Pine Hill Records.
Updates:
Music:
Pine Hill Records: