Tim Loud – Stoke-On-Trent, England, United Kingdom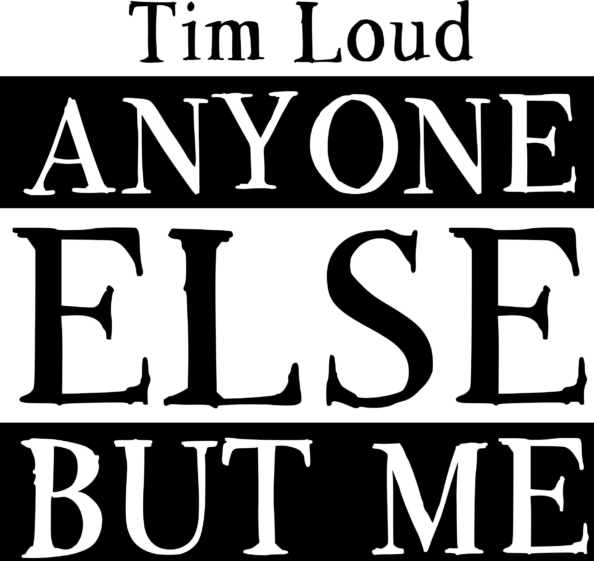 And, entering into the Folk-Punk and Anti-Folk arena we have the single premiere: Tim Loud – 'Anyone Else But Me'. It's about to get all introspective up in here!
Not particularly funny silliness aside, we're in fact here for a reason. That being the premiere of the single and lyric-video of one Tim Loud of Stoke-On-Trent, a long-time associate and stalwart of the household-Punk label, TNSrecords.
With recordings cathartically expressing introspection and extrospection alike on show since 2012, Tim Loud's career in Punk music isn't one to ignore. From fast, full-band Hardcore Punk to juxtaposing Folk, Folk-Punk, Blues and of course gritty Anti-Folk, Mr Loud's forays into Punk music are far, wide and varied.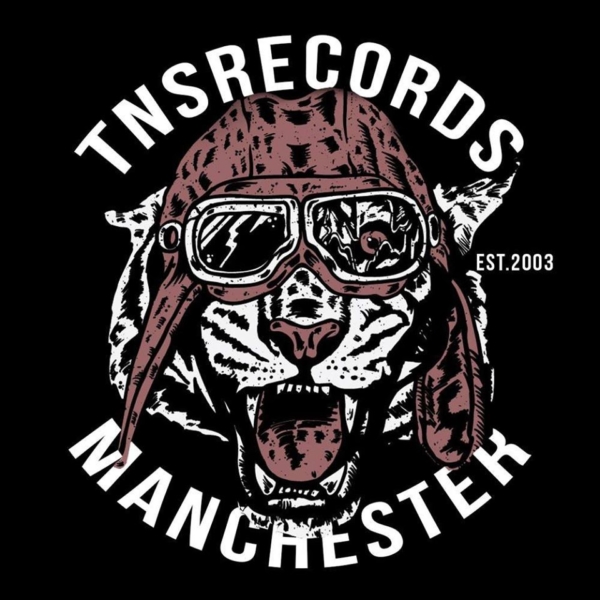 Sonics aren't the only appeal, however. Tim Loud's sardonic, sarcastic dry-wit and resonating approach showcases some of that everyday-life thinking we all partake in.
Today, EN premieres 'Anyone Else But Me'. Musically, the track falls back on Loud's tried, tested and faultless Folk-Rock filtered through Punk-eyes, strings and skins formula. The drumming on the single was recorded by one Kurt Wood.
Lyrically, Tim Loud breathes new life into the age-old maxim of wanting what you can't have. 'Anyone Else But Me' is an existential mind-dump of just about every comparison the mind can make to what is better than what it has. Emotive inspiration aside, in true Tim Loud formula, 'Anyone Else But Me' is a sardonic approach to what many will find close to home.
Today is the day via TNSrecords. Tim will also be touring in full-band form this coming February with the outfit, Tim Loud & The Terrorpins, alongside the Leeds Garage Rock n' Roll powerhouses of insanity, Nosebleed. The "World Tour Of Britain Tour" will visit the dates listed below.
That's enough from me! Find all things Tim Loud and TNSrecords below!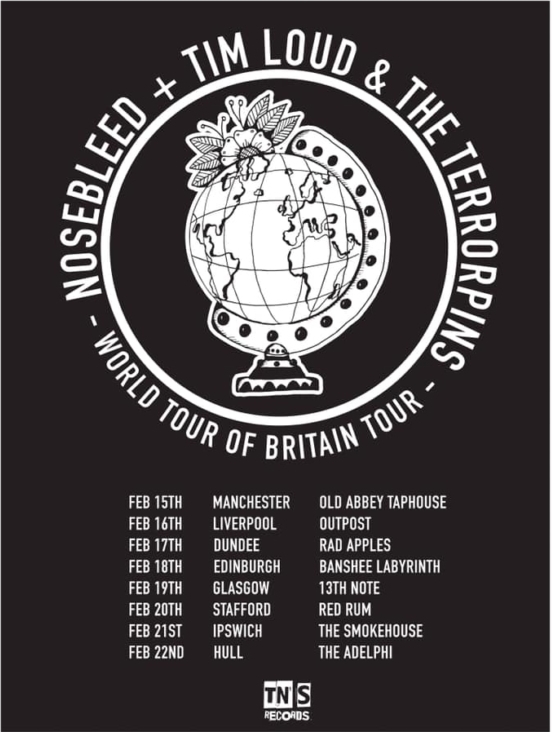 That's enough from me! Find all things Tim Loud and TNSrecords below!
Updates:
Music:
TNSrecords: