SickOnes – South West, England, United Kingdom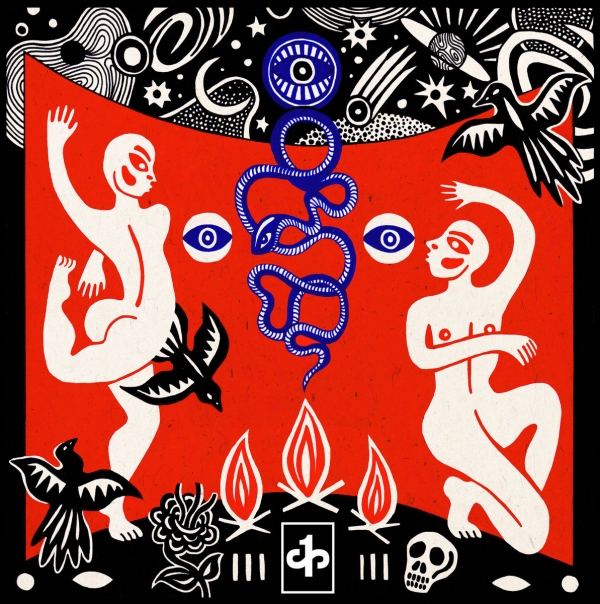 Cover photo credit: Ashlea Beverley-Rose.
Interview with CJW (August 2018): Here.
In their short career, SickOnes have had quite the time and as much as I risk sounding slightly presumptuous here, I feel compelled to say that if you are active on the underground Punk and Hardcore scene in the UK and HAVEN'T heard of the pure expression the moniker of SickOnes have emanated and now (thankfully) continue to emanate, then where the fuck have you been?
The band's career with founding and former vocalist Ben Curd produced stellar releases, live shows, overseas tours and spots on bills with illustrious heavy hitters such the Dead Kennedys and Cancer Bats which catapulted them to notoriety in more than once circle and resulted myself once being crushed in the back of car by the majority of their gear after a sweaty show in Bristol. Ben is now doing his own thing and we all wish him the best of luck with whatever is next but as many will know, in Hardcore the changing of a vocalist is but a thing.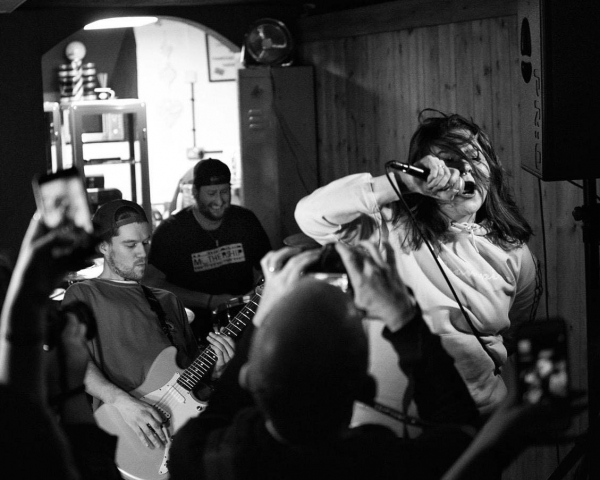 Photo credit: David Feast.
SickOnes have returned with new blood and a mantra of moving forward with the vocal helm now occupied and unchallenged by Kristie Easterbrook. 'Candid' is unquestionable in its adherence to SickOnes-brand idiosyncratic Hardcore as the lone-guitar of Charlie Jones-West emanates and envelops whatever space it occupies as Punk's tallest drummer (citation needed) mercilessly with cumbersome rhythm decimates the skins. To give this next string of words any real value and articulate it in a way that would purvey the point of it in any worthy sense at all has taken me some minutes but this is what I've settled on – Kristie Easterbrook's vocals are unambiguously intrinsic to SickOnes in a manner akin to a parallel universe where they were always present.
'Candid' is applicable to the influential 80's world of Punk in more ways than one. While characteristically Hardcore, this first track back-at-it is laden with groove that as expected is glossed with Post-Hardcore proof (in the) pudding that one guitar isn't limiting as much as you might think. This melodic, warped, soaring stark approach to the leads is juxtaposed by classic and welcome Hardcore fury that matches Easterbrook's vocals and vividly relatable lyrics perfectly, all the while seeing drummer Andy Wrintmore having all the fun he can behind the kit. In short, in 'Candid' is a Hardcore track taking stylistics further afoot and making them feel at home within the 'core.
'The Step' is interlude to this Hardcore triumvirate tri-single release and in truth there is little to say other than its melodic-fuzz and cumbersome thump is more than satisfying.
Closing with the pure emotional expression of 'Exit Years' the band are either directly addressing their sonic past or just found themselves doing so. It matters not of course in either case, SickOnes are very much reminding the fans from back in the day how it began while simultaneously giving new fans a glimpse of such while also and most crucially embodying their "moving forward" mantra.
'Exit Years' carries all the hallmarks of their crunching mid-to-fast tempo Hardcore of stripped-down classically energetic breakdowns but also the soaring guitar lines and melodies rooted in melting pot of Washington DC Punk. Lyrically, the band are at their best within the release and as a whole on parr (if not past it) with their past best. Feeling is feeling and should be open and weakness championed and respected in what it can teach you – 'Without a breakdown there is no breakthrough, don't tell me you're fine – we have you this time'.