RAM ONES – Cleveland, Ohio, USA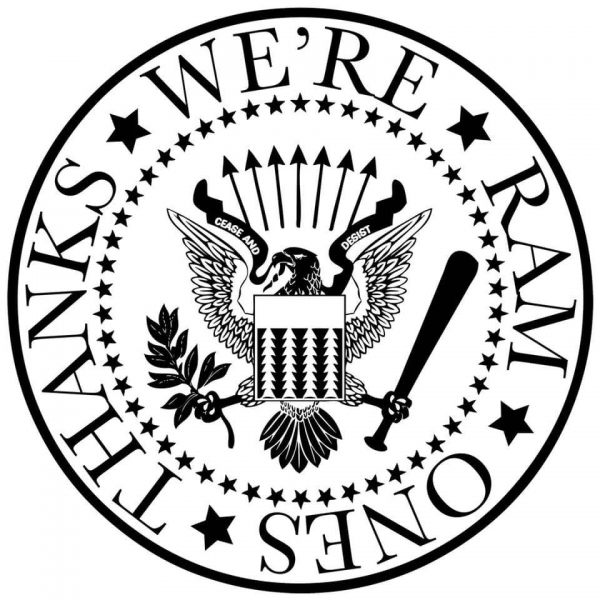 Hardcore Punk. It's loud, heavy and cathartic. And so, have these words – RAM ONES – Real Tree Camo.
Cleveland, Ohio, is where we have taken you today, onward in the direction of where a visceral mix of all things old-school US Hardcore spans both coastal scenes and all that lies in between. What Am I talking about? Punk-Rock, Hardcore Punk-Rock, via RAM ONES, a band that are so thankful for the opportunity to play the music that each track ends with the words laced through the iconic design above.
'Lie, Cheat, Steal' is an existential crisis of conscience set to vintage unrestrained naturally intrinsic Hardcore. 'Impulse is all I know, it relieves the fucking tension but it doesn't leave you room to grow and so you don't'.
Despite their chaotic ensemble, RAM ONES are tightly put-together while still capturing the early maelstrom of unorganised distortion that early 'core embodied before organising and… well, doing the same; just better. Either way, what RAM ONES have crafted in this debut format couldn't be any less real if it tried. The band have as much of a cavalier humour as they do a need for genuine cathartic escapism. See 'R.I.P. This Joint'.
'The Reason' (which is not the one by Hoobastank; FYI) purveys the simple sped-up '77 Punk that much of the early 'core was built from with the notable """melodic""" lead keeping you entertained. All that said, this is then unsubstantiated by the sudden shift to contemporary stomp-'core for what seems like the sake of it, before visceral speed closes, again for the sake of it. See a band by the name of UGLYBoNES from Chicago if this pleases your ears.
I bet you thought that was a criticism, didn't you? Moving on. 'In The Flesh' is onset with Black Flag-groove before latter-timeline madness tempo twists and turns through excellence before more groove and a 0:40 finish. There's no fucking about here.
'Scab City' is perhaps the best on the release. Notably, despite its Hardcore-fury, the track subtly hints at the rhythmic and increasing refined style that would later become Melodic Hardcore via those progressive '80s. The 1:30 'Burn This Trash' is another that sees encroaching melody and precision seep into RAM ONES-brand Punk.
'Lead Life Vest' also vows to include more melody but this time via a warped Crust Punk maelstrom. 'Beneath The Lows' is as much of a reprieve as you are bound to get with RAM ONES. The relentless sonic-acidity slows down in pace, for the most part, quite deceptively up until its closing notes. That's isn't what makes it though, for the band are cleverly playing with sonics a little, but not far, outside of their core 'core with a little Post-'core. 'Core.
'Thanks, WE'RE RAM ONES' plays out exactly as you would expect. And to my surprise, it doesn't wear out the band's constant need to gratify their audience.
The proto-Melodic Hardcore is further explored and melded with classic abrasion as you further realise how impressive this band actually are at the end of it all. 'The Beast Between Us' ends a debut album that all Hardcore fans should hear.