United Defiance – Concord, California, USA.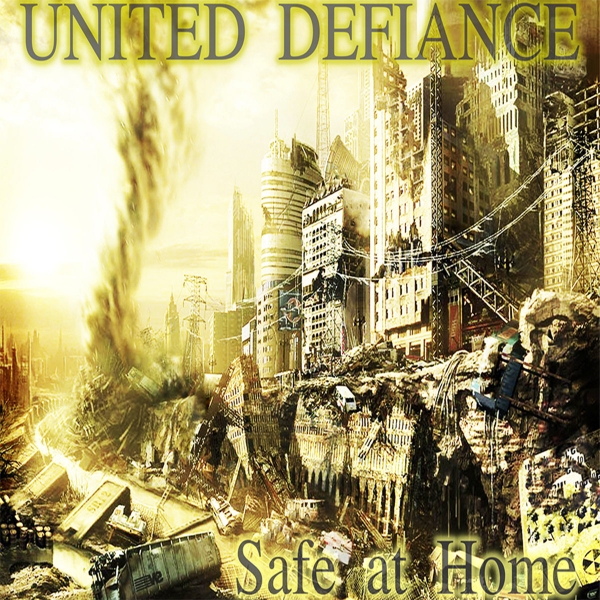 Welcome back to another edition of Musically Fresh Legacy, where choice cuts from EN's parent site are revitalised and republished on Ear Nutrition to pay homage our roots and the music that was featured.
Matt.
Musically Fresh Legacy #2 – Originally Published on Musically Fresh: 23/01/18.
United Defiance are a band we have seen before. They are band that have seen multiple changes in regard to their line-up and existing releases, with the latter chopped and changed to a point where one disappeared entirely. But why? Well the band have sampled their collected history, taken what they needed and left the rest with the final change being their latest incarnation as a five-piece. In short, United Defiance have been on a mission to find their comfort.
The band have always been raw and discordant, they aren't one for too much polish and indeed capture the raw nature of early Skate Punk and Melodic Hardcore well but in this latest album manage to retain this despite notably better production and clarity with the addition of a new bass-player, a repositioned guitar and more defined vocal duties making a substantial difference.
If Gorilla Biscuits were from the West Coast then 'End Of Days' would well-be their influential sound. 'Along The Way' is a re-hash of an older track and if you've heard the more dated version you will instantly see the superiority of this refined cut.
If you were to epitomise light-hearted California Punk-Rock (albeit with a slight Rock n' Roll twang) then 'Homeward Bound' would be it. The track carries welcome tones of vintage Guttermouth and will likely if not already be a live-set essential. The band's guitar work here and harmonic vocals almost echo vintage Bad Religion and that isn't something to complain about.
Speaking of Bad Religion, 'Lost At Sea' with its further vocal harmonies and lumbering slow rhythms leans close to the legacy of the band once more. 'Lost At Sea' is United Defiance at their most down tempo at this stage and despite sitting a little precariously in contrast, makes for a solid track. 'Lessons Lost' however channels anthemic Skate Punk meets old-school Hardcore in classic Cali-Punk and UD fashion.
'Yet To Come' is in true testament to how this new formula is working for United Defiance and one of their best tracks to date. The inclusion of a more dedicated axe-man has given the band more depth and greater skill allowing vocalist Clinton Smith to focus wholly on his vocal output and its exponential improvement.
Further anthemic and melodic guitars drive into the fast Melodic Hardcore of 'Faded Dreams' with the following and updated 'Telling Myself' now sounding bigger than ever. 'Dancing With Clowns' makes use of welcome albeit slight dual vocals as soaring melodic guitar-lines provide reprieve from thick riffage cathartically laid-down in the verses as United Defiance follow their Hardcore influences further.
'Bridges' employs perhaps the best and most charged intro the band have provided yet before another older and classic UD track is given the benefit of experience in 'Road Less Travelled'. Vocally the band have improved across with the board with the strained vocals now sounding more intentional and bolstered by solid backing.
Seeing a band grow and overcome any adversity is really quite something. Having given critique on the band's previous work and having seen such a gap between releases, Safe At Home makes all the more sense and its final two tracks do not disappoint.
'Time Again' is another old one given new light and a few protein shakes and the closing 'Happy Forever After' sees the band in an entirely new light with notes of Alkaline Trio, Pulley and No Use For A Name present in an emotional and heartfelt track acoustically led up until its melodic yet explosive ending outburst in the cover of this (The) Atomic Machines number.
United Defiance have found their home and are safe within it.