Kill The Rooster – Copenhagen, Denmark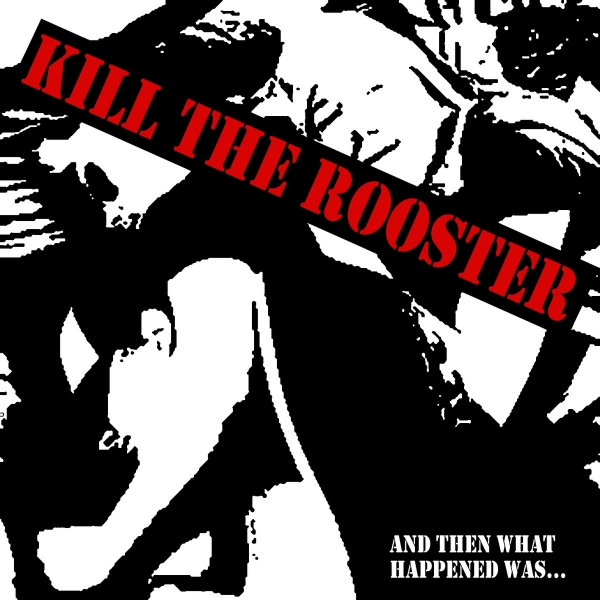 Kill The Rooster And Then What Happened Was… is an EP in-line with a trend that permeates much of the Disconnect Disconnect Records catalogue. The London label has a knack, a habit and a skill at collecting releases via bands getting back at it.
This is precisely the case in regard to the June 2019 release via Copenhagen three-piece, Kill The Rooster. However, before that, a few words on their past is required. The band's debut from 2013 cascaded through upbeat yet gloomy life-punk. Immediate parallels would be to the likes of dated-Green Day, Neverlearn, Dillinger Four, Moonraker, Dead Kennedys and their (what would be) genealogy via Forever Unclean.
That's just to give a rough idea anyway, the band's sound back-then was also supplemented with plenty of Indie-flair, thick-heavy-riffs, groove and a few surprises here and there for all those fond of a little jig. With all that said, And Then What Happened Was… is the new sound and it comes in a four-track mouthful. Although I recommend giving the chaos of the 2013 self-titled a chance-listen anyway.
'Machine' cannot decide between riffy-mid-paced Punk, the melodic '90s and its driven contemporary Skate-variations of such. 'Machine' is a mental health spill of catharsis, the direct result of bursting. Your attention? They've grabbed it.
Much of the frantic weird and near DKs-'core of the initial Kill The Rooster sound is still hanging on but it is doing so willingly, allowing a sound very aware of all that's passed in Punk since 2013 to come through and flourish. 'Bombs' is dark and melodic in this manner via a stellar intro and intertwining lines but through its low-ridden sound shows a band happy to tone-it-down in some areas more than others.
'Bombs' also acts as the perfect go-between in the middle of tracks one and three. Three begins to indulge blistering Skate Punk but not without also doing so elsewhere. Despite the vintage tempo and whirling lead the band really can't help but flirt with some (dare I say) classic Hard Rock as they have a little existential crisis onto which life-path to lead. Find track three, 'Time To Change' in one of our house playlists – Here.
The parallel to an earlier time where Green Day were still at the very top of their game can be seen in the Insomniac/Nimrod-esque closing 'Walls'. Vocally is where you hear it most but the strong legacy left behind by the band that is seen to be still permeating Punk and Pop-Punk music today is obvious. 'Walls' in all it's 90's glory is very much a prime example of such and closes an EP I wish was longer but skillfully shows you where Kill The Rooster are while simultaneously showing four examples of where they could go next.
Out now.