Rodents – Manchester, England, United Kingdom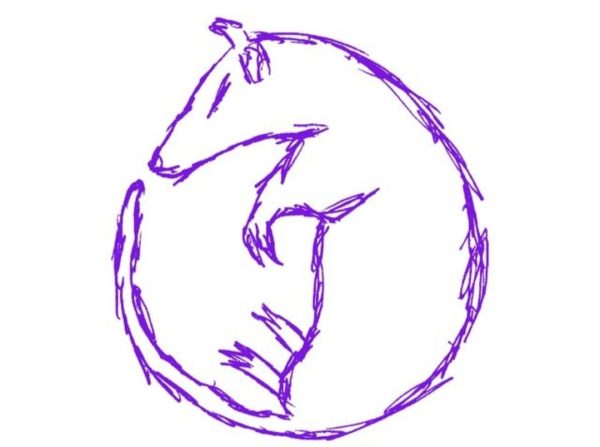 Post-Punk is somewhat of a fluid term within the greater Punk scene. Today, I am introducing Rodents to provide some up and coming evidence unto why this is an indisputably good thing. Manchester is where the four-piece's reside. A city that like other cultural centres such as London or Bristol is known for its self-sustaining Punk scene. Rodents, a band that despite coming to publically audible fruition just prior and during societies' unabated, abject and downward spiral to utter combustion fulled by its own inertia, more than deserve your attention.
From the very start of any semblance of noise, Rodent's intrinsic Punk spirit is nothing short of refreshing and yet depressing in the best possible manner. Such is Punk music, I suppose.
The question of their partial "Post-Punk" label is indeed one cleverly fluid. The days of the genre being simply confined to the token stylistics are over. Punk-Rock, Post-Hardcore, Hardcore, all three and likely more now run with Post-Punk earnestly and it injects the scene with some much-needed variation. But again.
Rodent's 2019 debut, 'Mad Fer it', in its wonderfully sardonic, sarcastic home-city complacency-hating tirade is but one embodiment of this hybridised modern Punk sound.
No decent new music my backside.
The band's pummeling rhythms, vocal urgency and "fuck it" humour returned in the chaotic 'All Cats Are Beautiful'. The band's second may not be about what its name suggests, though, rather something more 'unsuitable'. Institutionally so. Musically, a wild and raucous Post-Punk is charged with the parent genre's power across 2:42. Rodents fluidly alternate and cross into vintage and spasmodic Post-Hardcore well before it comes obvious to no detriment. 'Smile For The Camera' was attached to this nuanced declaration of ACAB and in its 0:56, persists in charging Post-Punk beyond itself on a course as exhilarating to chart as to is to experience.
Rodent's 2021 saw the release of 'Total Eclipse (Of The Sun)' and though mired in a rough, restless and writhing competition, marks their unambiguous best. Scurrying vigorously akin to a cross of Bobby Funk and Aerial Salad, Rodents refine their Punk. The band's typical rhythmic abrasion is alive and well but pulled in. Topped with their strongest vocal display yet, Rodents lambast a certain publication and it's necrotic over boss. Though more rounded and cohesive, Rodents are still erratic to a keenly sharp edge, one wrapped and tempered by a warped, intertwining Post-Punk lead, dipping, diving and topically ripping populist hatemongering.
Introducing Rodents, that'll do. If I were you, I'd go and listen to them. But what do I know, eh?
As a little tidbit. Rodents, along with some other reputable (and excellent) names in the UK Punk scene, will be playing the first gig organised by Riot Garden Collective this coming February. For more information on that, peruse the links below. Rodents will also be releasing a new single early in 2022.
Updates:
Music:
Riot Garden Collective: