Fabled Mind – Copenhagen, Denmark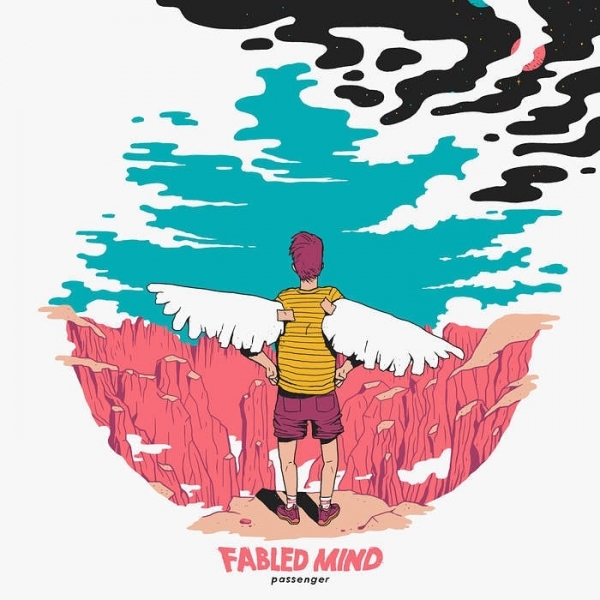 Fabled Mind and The Forthcoming Debut – 'Passenger' (22/11/19) – heed those words! The album will soon be released via UK/EU Punk-label stalwart Lockjaw Records in their quest to collate and expand the contemporary melodic Punk and Hardcore scenes. We all wish Lockjaw the best in their endeavours and thank them for allowing EN to a sneak-peak, shall we?
As a prior, precursory and precautionary statement designed to allow you to fully immerse yourself into what you're about to hear and read, here are some words in no particular order loosely-laced together to create some familiar context – Skate Punk, playful, Pop-Punk, permeating melodies, technical, proficient, Melodic Hardcore, the 90s, Copenhagen – got it? Good.
'Into the Unknown' wastes no time in its 1:46 classic Skate Punk twisted with a little contemporary polish. If you wished to hear where continental European Skate Punk is at this point in its timeline, this track is as near to the epitome as you'll get. Fans of Bash Brothers and Thousand Oaks will absolutely rate this.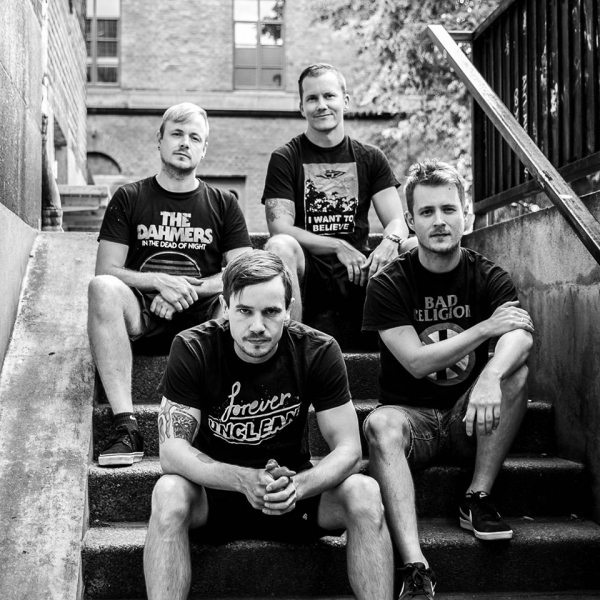 'The Promised Land' enters with unexpected groove before catapulting into Post-Hardcore and Tech-Punk structure with thick Metal-esque riffage. This is alongside an ambitious Pop-Punk sensibility that is although precarious, is ultimately well placed. Variety is the spice of Punk they say.
'Before The Slaughter' edges closer to the Tech-Punk of its predecessor ala Québécois professionals Fullcount but doesn't lose this onset and defiant Pop-Punk penchant that is obvious even when it isn't. While we're in that "FFO" locale, Mute and Belvedere fans, meet Fabled Mind from Denmark.
Fabled Mind regard themselves as another band "stuck in the 90s". Proof of such a statement permeates their repertoire but towards the end of this debut single, you hear it in its purest and most refreshing form. 'Entangled' was another choice cut given to public audio-receptors early and very much further encapsulates the band's 90s penchant albeit with the modern gloss you would expect. A thick Pulley-esque intro leads into more modern Tech-Punk, as it goes on built on the stylistics of said tech but more in-line with Alt. Rock pace. Another playful melodic chorus allows this thickly riffed, on the whole, chunkier sound to flourish after four tracks of pacey-numbers.
In 'Entangled' the band are showing off, plain and simple. 'Godspeed' is inclined towards melodic 90's Punk with an early 2000's Canadian flair but simply cannot resist showing its technical prowess sandwiched between the above and a healthy dose of more Pop-Punk ala that wing of Much The Same. Fabled Mind isn't a band for those with a more traditional taste, they are far too complex, they know it, they don't care and they own it.
The band's quirks are far more obvious by the time 'The Serpent and The Gambler' comes around via odd folky-strings and Pop-Punk vocal-patterns juxtaposed by contrastingly vicious Melodic Hardcore. Don't knock it until you try it!
For all their credentials and sounding big, scary and heavy, Fabled Mind are excellent at the lighter, faster, (overall) traditionally alined poppy-Skate songs. 'Hero' is very much the archetype is such and I can see it becoming a fan and live favourite.
After a record of chopping and changing just about every aspect of the contemporary melodic Punk scene, Fabled Mind ride in via relentless and vintage Melodic Hardcore played as the genre should be with the correct amount of lead. However, the band that is excellent at not making their sodding minds-up tease you with their quirks before setting off back into gloomy Skate Punk drive and then on towards to a whirling maelstrom of Post-Hardcore legacy, charged again with latter forms of Punk energy.
Fabled Mind have a-near unlimited amount of said energy and if they don't release it soon, then well – BOOM! You might want to speed up that release date Lockjaw!
Fabled Mind and The Forthcoming Debut – 'Passenger' (22/11/19). Pre-Order below!
Updates:
Music:
Lockjaw Records: