Thousand Oaks – The Punk Scene, Europe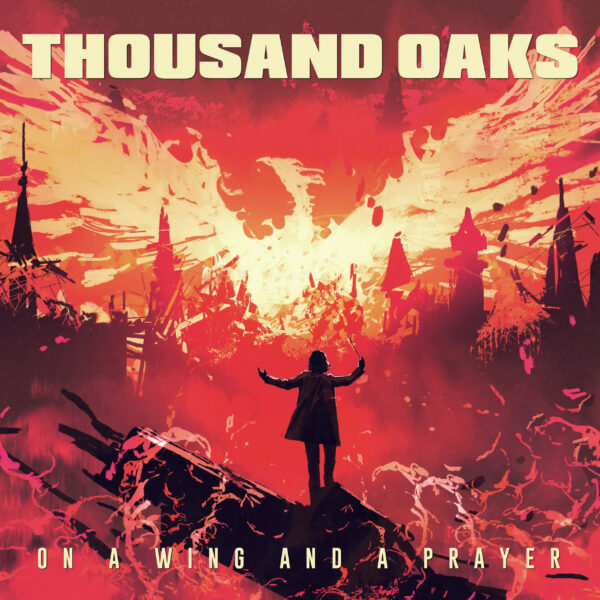 SURPRISE! – Today is all about the album premiere of Thousand Oaks and On A Wing And A Prayer. Individually located between Italy, Scotland and Berlin via Venezuela, Thousand Oaks' contribution to the world of fast, melodic and intricately complex Punk-Rock is the definitional opposite of their personnel placement across Europe.
To date, the band's impressive cohesion is never far from the lips of those discussing "technical" Skate Punk and Melodic Hardcore, with the fourpiece's external benchmark sitting at a level of gleaming regard in the eyes of the ever-ravenous aficionados of melodious tempo. However, this standard is also an internal metric. For though Thousand Oaks are no stranger to navigating a scene powered by proficiency, refinement and the continued development of a style of Punk-Rock that now transcends thirty years, they also have their own historically high grade directly to their front.
Recorded across the summer of 2022, On A Wing And A Prayer is the latest offering from the band set to confidently emblazon their dextrous mark. Fret not though, you can listen while I ramble on. And so, the album premiere of Thousand Oaks and On A Wing And A Prayer.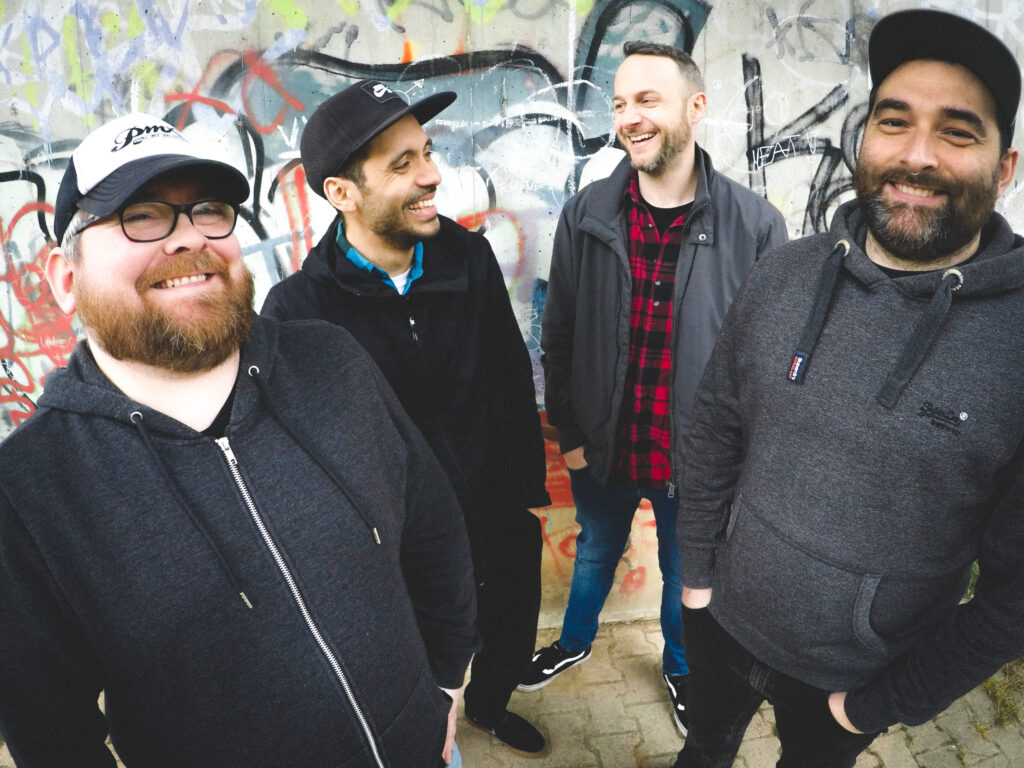 As with their previous work and following intrinsically on from Hell Is Empty, Thousand Oaks open powerfully, shattering the metaphorical door frame with a thunderous declaration of bass and drums as their intricate guitars limber in preparation. There is little time wasted with 'On Mission To Kill Amibition'. Not only is this innate to this latest, but in the age of streaming, it is a necessity. 'On Mission To Kill Amibition' is very much this attention-annexing play, which, along with the keen Skate Thrash inclinations of 'Longing For Skynet', is not only on target but actively renders your being transfixed and facing forward into the heart of this fourteen-shot salvo.
Thousand Oaks' latest purveys, hones and substantiates the emotive, existential and socio-political power contemporary Skate Punk often has but isn't always afforded. Though it will come as no surprise to fans of the band, their latest is intelligent, considered and thoughtful. See 'Longing For Skynet' and 'One Man Mutiny', with the latter being a true, thoughtfully topical lyrical successor to 'Hell is Empty'. Not every band in the genre is able to equate the prominence and weight of their musicianship, which is a key selling point, with lyrical weight but Thousand Oaks are in effect, a masterclass in this vein. You can feel the frustration emanating from both aspects, pooling into a collective catharsis and coalescing into a force shattering the assumption that the genre's only strength is in its tempo. Though, of course, there is plenty of the latter wound into the band's canonically complex arrangements.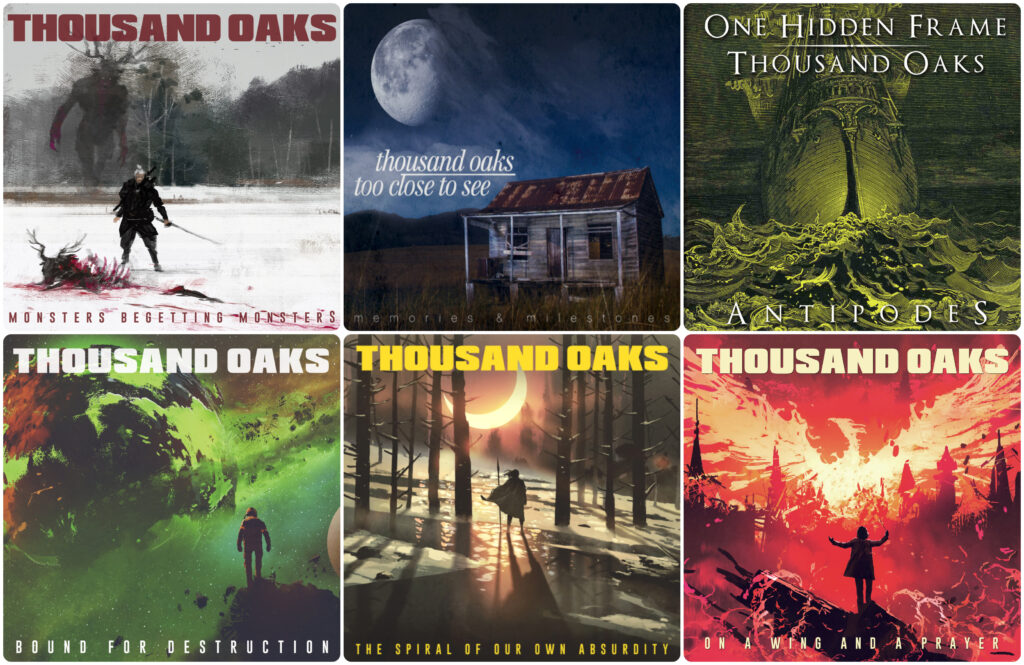 On A Wing And A Prayer refreshes the heavier Melodic Hardcore structures from earlier work and imbues them with the streamlined and harmonious drive that characterised Hell Is Empty. As a result, there is an accentuation of the all-pervasive, metallic and clinically sharp Thrash-Punk precision, be it quickfire or drawn-out over a period of meticulous abrasion. See the eponymous 'On A Wing And A Prayer' and then the following 'Ever Distant'.
The band's trademark shifts in tempo and dynamic are bolstered across the album, by increasingly more focused bouts of longer instrumentals and expertly dispersed down-tempo juxtaposition. Again, though truly release-wide, this display of acumen is notably powerful and present between tracks nine and twelve.
To round off their latest, Thousand Oaks close with two of their best, confidently presenting two songs that leave little room to wonder why their Skate Punk mastery persists.
That's enough from me, you can find the album premiere of Thousand Oaks and On A Wing And A Prayer below, a whole day early.
'At the sound of your command we could only comply, we climbed up that ladder but never ever dared to ask why. Our trust made way for treachery. There is no knife that cuts so sharply and with such a poisoned blade. And so we were betrayed' – 'Your Treachery Dies Today'
Thousand Oaks are:
Alessandro Gavazzi – Drums and Vocals
Matteo Gobessi – Bass
Raymer Fernandez – Guitar
Dave Gourlay – Guitar
Additional vocals on 'Recall' and 'I'll Walk You To The End' by Roberto Stranieri.
Gang vocals by Alessandro Gavazzi, Matteo Gobessi, Roberto Stranieri, Angela Stefano.
You can find all things Thousand Oaks below: