Discover A Fire – Norfolk, England, United Kingdom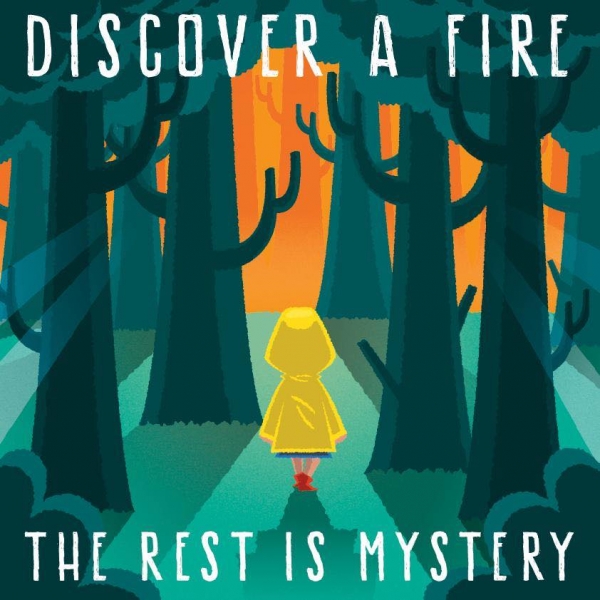 Find our previous work on the band – Here
Discover A Fire have finally released The Rest Is Mystery. EN heard a glimpse of the new eight-track a few months ago and you can read what was written above. For now though, think melodic 90s Punk with classic Pop-Punk sensibilities, high-pitched melodic vocals and moderate yet precise Tech-Punk. Think of such in the manner of Mute, Belvedere, Implants, Fullcount and Hillview. Specifically when said experts blend their precision with foundational and traditional melodic Punk and Skate Punk and you will arrive at roughly what you're about to hear.
Crucially, the band also emanate a sound closer to home and away from the North American staples above. Discover A Fire easily fit into the contemporary UK and European Punk scene alongside the likes of Captain Trips, Antillectual, Thousand Oaks and countless more.
Despite the words above, the Norfolk based Discover A Fire open with something on the contrary to what you'd expect. 'The Remedy' is 1:31 of mid-paced 90s Punk introduction and dead set at being so. You feel warmed up but that is indeed it. You're not as hooked as you'd expect but perhaps you weren't supposed to be. What you do find however is how easily 'And Then I Wake Up' becomes the norm via its vintage stop-start jagged Skate Punk onset with crooning vocal and guitar melodies. Find it in one of our playlists – Here.
Drummer Nathan asserts his position in 'And Then I Wake Up' while the rest of the band thread his calculated yet frantic performance with their precision layers. 'Battlescars' is a driven and melodic song about life with soaring vocals, riffs and breakdowns that will snag the Mute and Hit The Switch fans in a second. 'Battlescars' morphs from fast jagged and stripped 90s Skate Punk to the welcome but incessant complexities championed by much of the scene since the early 2000s.
'Heads You Win, Tails I Lose' opens with more soaring guitar-tones and delicate yet charged layers over more relentless beats. This middle number in its harder verses shows off more of the band's technical ability while segueing slowly into a chorus that only shows how far 90s sing-a-long Punk has permeated all that's followed.
As with most Skate Punk albums doing the rounds since the late 90s and the early 2000s, The Rest Is Mystery has its slow-chugging low-tempo reprieve. 'Enslaved' may well be completely off the beaten track but adds welcome variety mid-release via the same emotional catharsis simply displayed away from break-neck pace.
You can find 'Knock Knock. Who's There?' in all its scrappy Skate-Pop-Punk appreciation in another of our playlists – Here. The track very much reinforces the emotional conviction on this release and stands as one of the choice cuts. Early Yellowcard or Much The Same fans should indulge.
'The Plan' is more of the well-executed same and you can't argue with that. Onward, the band choose to close with their eponymous number, a track that in its demo stage I labelled as their best. This is still the case but with the consideration of a releases worth of their "best" now on offer, it's simply one of the excellent collection that is The Rest Is Mystery.