Perfect Sense – Phoenix, Arizona, USA.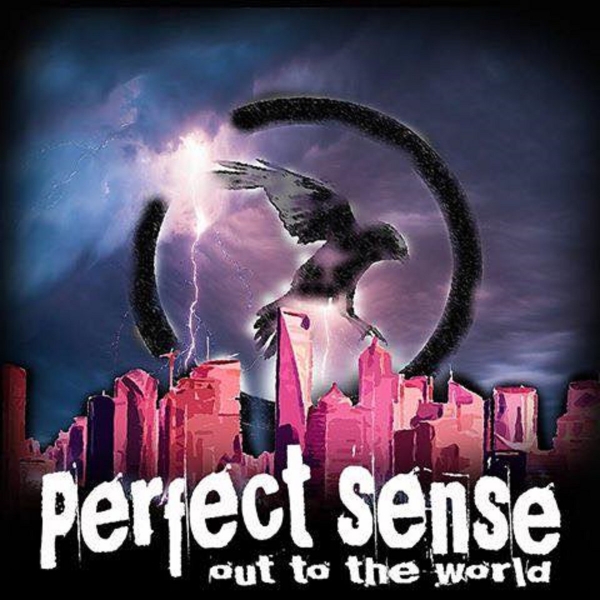 Welcome to the first in an occasional series where Ear Nutrition re-publishes (refreshes?) content from our origins in the parent site, Musically Fresh. I for one am immensely proud of all the work I published under the name and of all of those who also lent a hand, be it one simple post or multiple as it was very much responsible for what would eventually become Ear Nutrition.
Matt.
Musically Fresh Legacy #1 – Originally Published on Musically Fresh: 27/10/17.
To begin, a fun fact: Authority Zero are originally from Arizona and they have certainly made waves in the world of anthemic Punk-Rock music these pasty twenty-plus years and that is fantastic. However, what is also on the parr line of "fantastic" is that the band aren't the only ones out of Arizona to induce such a torrent of fist-in-the-air anthems. In fact there is another, and it makes perfect sense.
Apologies – they are Perfect Sense and they hail from Phoenix, Arizona. The band's debut album Out To The World is in its first real output the band have at this time. In short, it is really quite something and if famous collectives such as Strung Out, 88 Fingers Louie, Good Riddance, Ten Foot Pole, Pulley, Darko and anything in that melodic Punk, Melodic Hardcore or Skate Punk game tickle that little rebellious fancy of yours, you wont be disappointed.
The band seamlessly transition from fast, upbeat 90's Punk and charged Pop-Punk into harder, faster and more aggressive classic Melodic Hardcore in the vein of the days where Rise Against broke down all the barriers with those first three albums. Indeed the second half of the debut treads this heavier ground further, all the while making crucial use of the soaring melodic guitar-lines so crucial to contemporary Skate Punk.
In fact it's hard to find anything particularly notable to criticise about the band to date. Their album obviously has its simply "good" filler tracks but even within that you can't help but nod along in (more than) enjoyment.
Perfect Sense have it. "It" being all the things those aforementioned names have crafted over the years resulting in many of us falling for this melodic variant of that bare-bones emotionally cathartic vein of Rock music. The band bring the 90's sound to the now and they also bring the honest well written cathartic emotion embraced by Punk in its latter years back up to the forefront.
My advice? Find this album on whatever preferred music platform you use, play it loud, jump around and hopefully it will give you as much joy as it has given this part-time critic.