Fell'Oz – Geneva, Switzerland.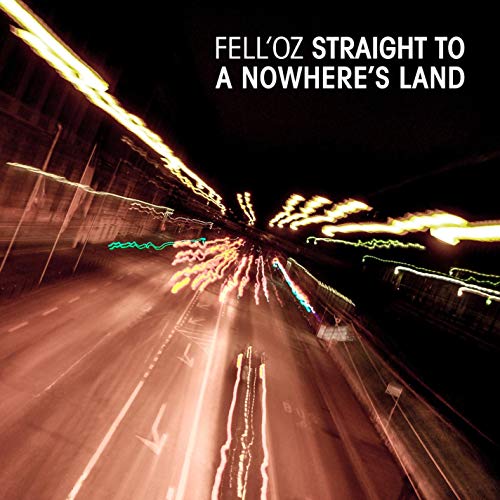 In short, this Geneva five-piece have had a turbulent history of line-up changes, stylistic changes – you name it, they've faced it and left it behind to dry out miserably in the dust. Now however, with the recent release of their current line-up's new single, 'Straight To Nowhere Land', the band are very much moving forward, a motion that seemingly heads directly to nowhere's land.
The band's sound in this debut track of sorts initially and perhaps majoritively adheres to late 90's Pop-Punk crossed with what the genre began to morph into during the Easycore years, itself juxtaposed with the crooning Pop-Rock that rose to combat and/or merge with it. This leaves classic 90's guitar-tones merged with fluttering lead-strings that pull enough from jagged inclinations to hint at a sound yet to come.
Opening with playful drumming, claps and jagged strings the band immediately fall-into classic Pop-Punk verses in both practice and inspiration. Youthful and exuberant, the Emo-Pop-esque first chorus subsides and you're satisfied and comfortable but also speculative, for the band drop even more hints at what they wish to do next, quickly, subtly but in excellent fashion.
From 0:51 to the one minute mark see's a band leaving their melodic Pop-Punk behind just for enough time for those with a penchant for something heavier to raise an eyebrow. Fell'Oz hint at Skate Punk for just enough time and it's fantastic, adding depth to a track ear-worming and insanely infectious from the off – the way Pop-Punk should be.
There isn't a huge amount more I can say on this band, they have an excellent staging point from which to launch their forthcoming EP and If I were you, I'd stick around for it.