Bobby Funk – Falmouth, England, United Kingdom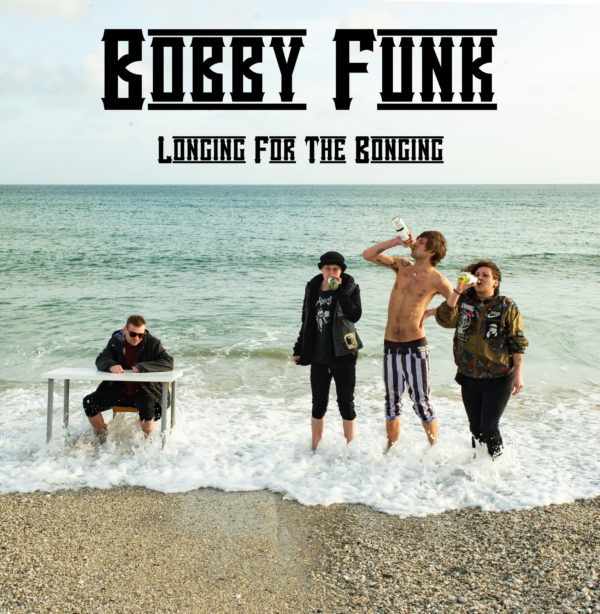 Where do you even start with Bobby Funk? Well, in 2020 at least, with: Bobby Funk – Longing For The Bonging. Such a collection of words alone incites maximum intrigue by its own merit of literary collation. Bobby Funk are from Falmouth and to be blunt, are soundly their own thumping life-force of completely and utterly idiosyncratic being. STOP NOW if you haven't heard of the raucous "roid-rage" ruckus this band breathe, bleed and piss. You have homework to do – Here. When you are finished, rendezvous with me on the next line.
The four-piece are set to release their next blast of down and sandy underground Hardcore Punk completely covered in pasty crumbs of warped and weird Post-Punk and Rock n' Roll why-nots this coming June 6th via TNSrecords. Again, if you're unaware, I have another task for you – Here.
Both Bobby Funk and TNSrecords have allowed me to hear Longing For The Bonging early. Now, you can't see my face right now and I can't show you the noise, but I'll do my best to describe it the best I can. This may be my last entry. It's been; nutritional.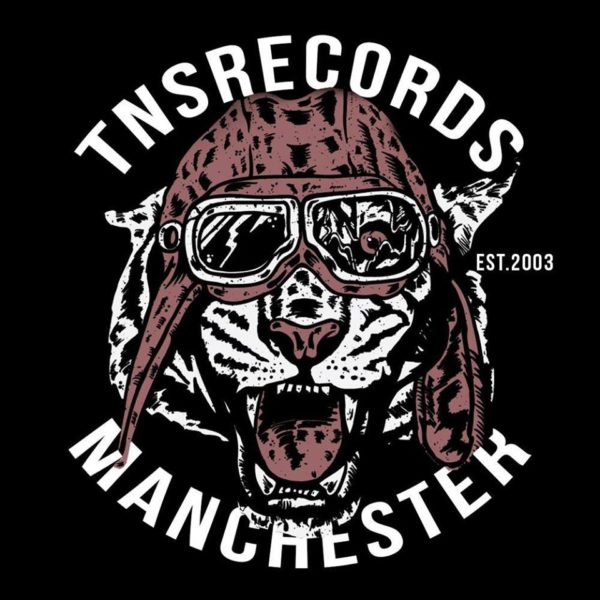 The band's lyrical imagery is on form and completely juxtaposes the onset existential gloom of the doomed bass-opening. Who'd have thought Judi Dench would be the backbone of a UK-underground Punk song? 'Dunch' is charged with the Hardcore-fury of BF but precision cut with refined Post-Punk oddness and complexities. Bobby Funk have always had a penchant for a melodic infusion or two, but it is never on anything other than their own terms. 'Dunch' besides its hilarity, is a cuttingly gritty Punk-song after the "gloss" applied from elsewhere and the wonderfully unnecessary but brilliant backing wails. Bobby Funk only make sense within their own microcosm and that's just fine. 'Dunch' closes on the back of a blast of Punk that segues into 'Im A Cat'.
Does anyone remember Animorphs? Ollie Meyrick does. Imagine a rogue cat that has more intelligence than most people and this 1:37 of noise substantiates itself beyond any ambiguity. Sonically, Bobby Funk are building their intensity on every level, feline and otherwise. Pointlessly quick fast-Punk songs? Bobby Funk has you. 'Put Your Hands On The Car' blasts the band's hardest-core over samples you may recognise before an equally pointless but simultaneously intrinsic blast of why the fuck not-brand dirge.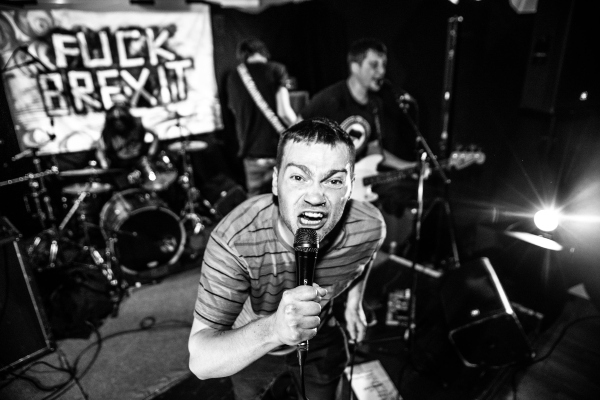 It is needless to say that fun is fun. Until you attempt the fabled "K Grind" that is. OG fans of Bobby Funk will find themselves monumentally joyous at the return of 'K Grind' from 2014. 'K Grind' at the core of it, is the rambunctions Hardcore sound Bobby Funk were founded on back in the day. I once wrote a review on that distant debut. I wonder if my writing has improved as much as the band's ability to Gri-kaynd. Regardless of that minor digression, 'K Grind' 2.0 benefits hugely from its rehash across the board but particularly via its furiously tenacious drumbeat.
Call Bobby Funk ridiculous and most will agree but that doesn't negate their Punk-disdain, observation and mantra shining through sardonically. 'Breakfast Means Breakfast' is the band's Rock n' Roll tinged Hardcore at its finest. But what does it concern? Well, whatever it may be, Bobby Funk got it done. Despite this release being enveloped in overt-oddities, Longing For The Bonging defies logic and flows brilliantly. 'Best Friends With Kanye' is a track mired in profundity; as much as such an occupation and/or venture would elude to anyway. Bobby Funk's latter half of this debut album seamlessly runs the parallels. What do I mean? Well, running alongside the entertainment factors, outside influences and completely in time, is the band's status as a grass-roots youthfully exuberant Hardcore Punk-Rock band.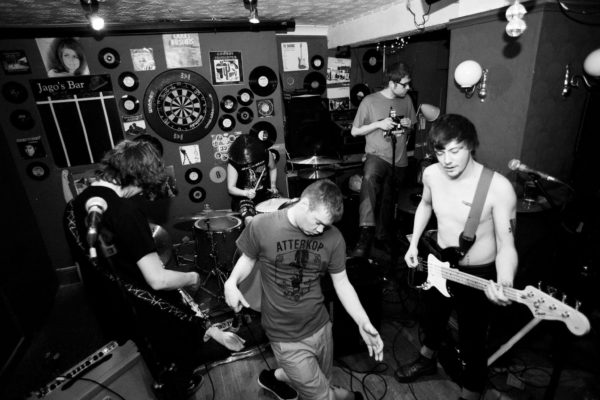 'Onion Eyes' invokes more head-scenes and flows in continuity. No real criticism is warranted but the track simply is what it is. That is of course, initially. The tale of woe increases in a chorus that when sung out loud, will warrant looks of confusion. Post-chorus, an almost Ska-line over a rumbling bass bridge throws you into another chorus where the severity of this situation increases layer by layer of treacherous Allium. For the tracks closing blast, Bobby Funk employ an oh-so satisfyingly heavy-set tone I really wish there was more of.
Ah, yes, the classism of Goblins from rival fantasy worlds. Oh, how it mirrors our own! This is the focus of 'Povvo Goblin'. The penultimate blast of vintage melodic Hardcore crossed with classic simplicity is a stand out track sonically for the band and even features some sombre bitter-sweet playful brass. Down with this sort of thing!
'Gammon Club' takes this marginally more melodic drive in a brilliant quip of societal observation. Longing For The Bonging closes with unexpected melodic Skate Punk featuring an arbitrary closing party-beat ala more why the fuck not. When everything blows over, head to your local Wetherspoons and have 'Gammon Club' on repeat. Oh, the time you'll have!
Bobby Funk – Longing For The Bonging releases on the 10th June via TNSrecords and you can pre-order it – Here (physical) and Here (digital).
Updates:
Music:
TNSrecords: